Last Updated on November 16, 2020 by
A UK charity is urging people not to delay seeking medical attention, citing figures suggesting that nearly 5,000 more people have died from heart problems than would be expected since the start of the pandemic. 
According to data from Public Health England, there were 4,785 "excess deaths" recorded between March 20 and October 30.
Ischaemic Heart Disease, where the organ is not getting enough blood and oxygen, had the highest amount of excess deaths, with 2,009.
There were also 1,251 excess fatalities as a result of cerebrovascular diseases (restrictions of the blood flow, which can cause strokes), while 1,525 more people died from other circulatory diseases.

Despite 1,225 of these deaths being attributed to COVID-19, that still leaves more than 3,000 unaccounted for.
UK charity the British Heart Foundation (BHF) calculated that there were more than 800 additional deaths in those aged under 65. 
On top of that, figures from the UK's Office for National Statistics suggest that, even excluding all cases where COVID-19 was mentioned on death certificates, there were another 23,063 "excess" deaths of people in their homes between March and October, while 7,533 more than expected died in care homes.
Factors for the excess deaths
The BHF has said there could be several factors behind the excess deaths. 
People might have been putting off seeking medical attention for fear of adding pressure to the country's healthcare system. One of the slogans from the government during the pandemic has been to "protect the National Health Service (NHS)," with many hospitals fearing they would become overwhelmed by the number of COVID-19 patients. 
A YouGov poll found that, among patients who had noticed a worsening of their health conditions, 56 percent of those didn't seek help because they didn't want to pressurise the health services. 
Patients may have also delayed seeking care for worrying symptoms because they were scared of contracting the virus in health settings such as hospitals and doctor surgeries. This could lead to the symptoms getting worse and eventually leading to death if left untreated. 
The charity said that in late March the number of people attending hospitals' A&E departments with a suspected heart attack fell by 50 percent, but the number seeking treatment has since increased. 
Another factor could be the delays to surgeries and routine check-ups throughout the nation as a result of the pandemic. This has been the case throughout the UK and Europe because health services simply cannot cope with the number of virus patients as well as their usual day-to-day activities. 
Therefore, in order to try to save as many COVID-19 patients as possible, they have put potentially important surgeries and routine health care appointments on hold.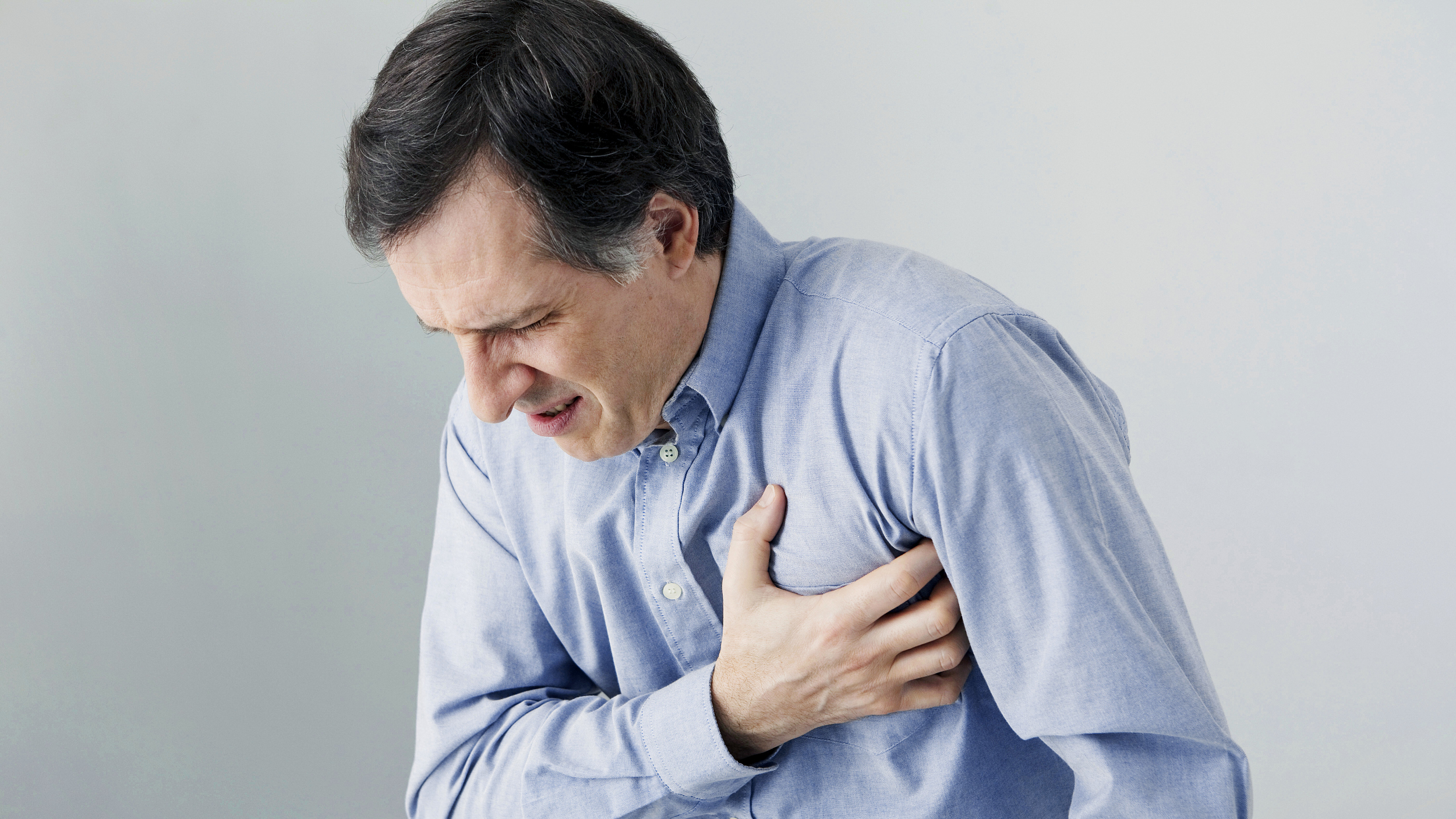 A YouGov poll found that 56% of people who noticed worsening of their health conditions didn't seek help because they didn't want to pressurise the health services. /VCG
A YouGov poll found that 56% of people who noticed worsening of their health conditions didn't seek help because they didn't want to pressurise the health services. /VCG
Seek medical attention immediately 
The foundation has urged everyone to seek medical attention if they have a heart condition or symptoms that suggest they may do, adding that "the NHS is open for you."
"If you have a heart condition remember the NHS is open for you. And it's here to protect you, rather than you having to worry about protecting it," said BHF associate medical director, Sonya Babu-Narayan.
"I wouldn't want people to be so worried about protecting the NHS that the patient doesn't get protection themselves. So if you think you're having a heart attack or you think you could be having a stroke, it's vital that you still call 999 and go to the hospital. Every minute matters in terms of saving your life and avoiding disability from those conditions," she added.
If you are getting more chest pain when you do things that's lasting for longer or you're getting more breathlessness when you do things, it's important to seek medical advice, according to the charity. 
Babu-Narayan also urged people not to delay or reschedule if they are offered a regular check-up or appointment. 
The NHS's national clinical director for heart disease said: "The NHS continued to offer treatment for urgent and routine heart problems throughout the pandemic and the number of people seeking emergency care quickly rebounded during the first wave, after some people had initial concerns about coming forward for care.
"Going into the second wave, hospitals are continuing to redesign services so that care can go ahead safely, and our message remains the same: if you have symptoms, help us help you by coming forward so we can get you the care you need."