Last Updated on November 3, 2020 by
Kim Gang-lip, the new minister for food and drug safety, said he would exert his full effort to help the nation develop a Covid-19 treatment and a vaccine.
Taking office on Monday at the headquarters of the Ministry of Food and Drug Safety (MFDS) in Osong, North Chungcheong Province, Kim presented his vision for the ministry's role in the Covid-19 pandemic.
"The food and drug safety ministry is an agency responsible for the safety of food and drug that are directly affecting people's daily lives," Kim said. "With the prolonged Covid-19, people's interest in health is growing, and so is their anticipation for the ministry."
As a regulator, the ministry's significant task is to provide "reasonable regulation" that can effectively respond to new technology development and future medical needs, he said.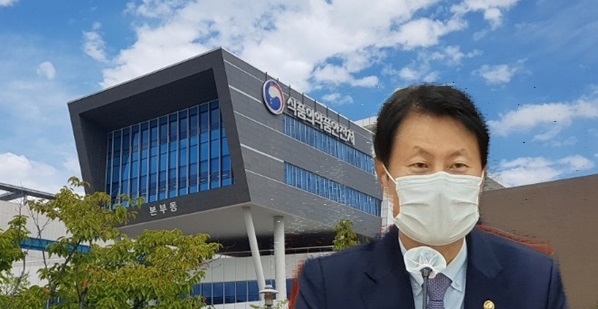 "At this point, the first and foremost task is to mobilize our regulatory capacity as much as possible to help develop a Covid-19 treatment and vaccine that people can trust."
Kim laid out four key goals of the ministry, saying all work should be based on safety management to protect the Korean people's lives and health.
The first goal is to enhance safety management based on expertise, according to Kim. He vowed to put the ministry's expertise as a priority, nurture a professional workforce, improve personnel management, and provide a better work environment.
The second goal is to enhance MFDS' global competitiveness, he said.
"We will review advanced nations' data and make policies have a comparative advantage in the world," he said, adding that the ministry would seek a balance between safety control and industry advancement.
Kim emphasized open communication and teamwork as the third goal. "There are many tasks that require more than just the ministry's effort," he said. The minister will create a work environment based on internal and external communication and collaborate with other government agencies to yield good results.
Lastly, he pledged to seek "international regulatory harmonization" in food and drug, and prepare the ministry for creative knowledge capacity.
Kim previously served as vice minister for health and welfare. "For the past 30 years at the health and welfare ministry, I worked in a culture where officials committed to making the public happy and directed their attention to people," he said. "I hope to establish a leadership that can maximize the total happiness of all employees."