Last Updated on November 17, 2020 by
The nOPV2 vaccine has received emergency use listing and will be used to combat outbreaks of circulating vaccine-derived polio viruses (cVDPVs).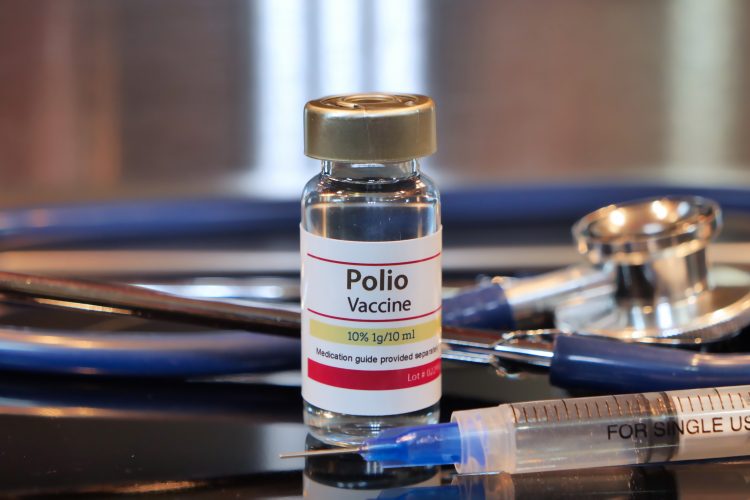 The World Health Organization (WHO) has listed the first ever vaccine for emergency use, paving the way for potential emergency use listings (EULs) for COVID-19 vaccines. The nOPV2 vaccine (Bio Farma, Indonesia) will be used to address the rising cases of a vaccine-derived polio strain in a number of African and East Mediterranean countries.
The organisation said that despite the progress that has been made in the last 30 years, reducing polio cases by 99.9 percent, the disease is proving difficult to fully eradicate. Primarily due to continuing outbreaks of circulating vaccine-derived polio viruses (cVDPVs).
According to the WHO, cVDPVs are rare and occur if the weakened strain of the poliovirus contained in the oral polio vaccine (OPV) circulates among under-immunised populations for a long time. If not enough children are immunised, the weakened strain can spread between individuals and genetically revert back to a form that can cause paralysis over time. Type 2 cVDPVs are currently the most prevalent form of the vaccine-derived virus.
About the EUL procedure
The EUL procedure assesses the suitability of as yet unlicenced health products to combat health emergencies, such as polio or COVID-19. It weighs the threat of the emergency against the potential benefit of the product (based on Phase II and III trial data, as well as data on safety, efficacy and manufacturing quality) and aims to make these medicines, vaccines and diagnostics available faster to address the emergency.
EUL was first introduced during the West Africa Ebola outbreak of 2014-2016, allowing multiple diagnostics to be used in the emergency. Numerous COVID-19 diagnostics have also received EUL but nOPV2 is the first vaccine.
Once a vaccine has been listed for emergency use, WHO's regional regulatory networks and partners inform national health authorities about the vaccine and its anticipated benefits. Countries then needs to decide whether to use the vaccine and complete a readiness process for the implementation of the vaccine under the EUL.
The company producing the vaccine also commits to continue to generate data to enable full licensure and WHO prequalification of the vaccine. WHO prequalification will assess additional clinical data generated from vaccine trials and deployment on a rolling basis to ensure the vaccine continues to meet the necessary standards of quality, safety and efficacy for broader availability.